Exposure gives the ability to collect analytics in a custom app using Google Analytics and app banner ads with Google AdMob.  Google Analytics is a freemium web analytics service offered by Google that tracks and reports website traffic and Google AdMob is a mobile advertising service.
Analytics are collected from the app when a user interacts with it and can be seen in Google Analytics.  This is a yearly paid service to access the current and past app analytics like active users, engagement, usage, demographics, location.  This data can be used to approach potential sponsors on how the app is performing.  Please contact us if you want access to your analytics.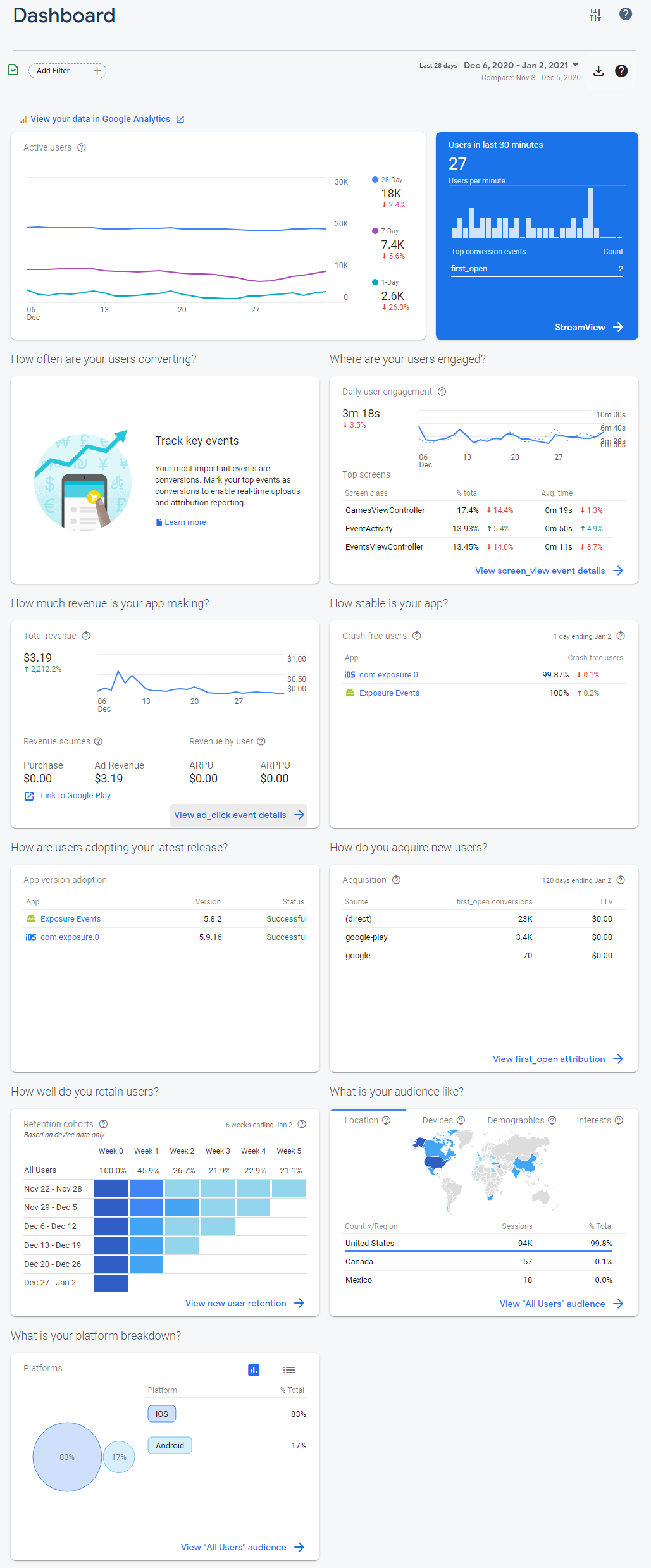 Google Admob only works if banner ads are integrated into the app where it can collect analytics for a Banner Ad like views and clicks.  These metrics can show a sponsor how many views their ad is being shown or clicked.  This service allows for ad rotation, image and text banners, and campaigns.  You can read our setup article on how to integrate with Google Admob.