Brackets have the ability to override participants in a bracket game. This is useful for standings that are incorrect or particpants dropped out of an event. This can be done from the Bracket Builder page.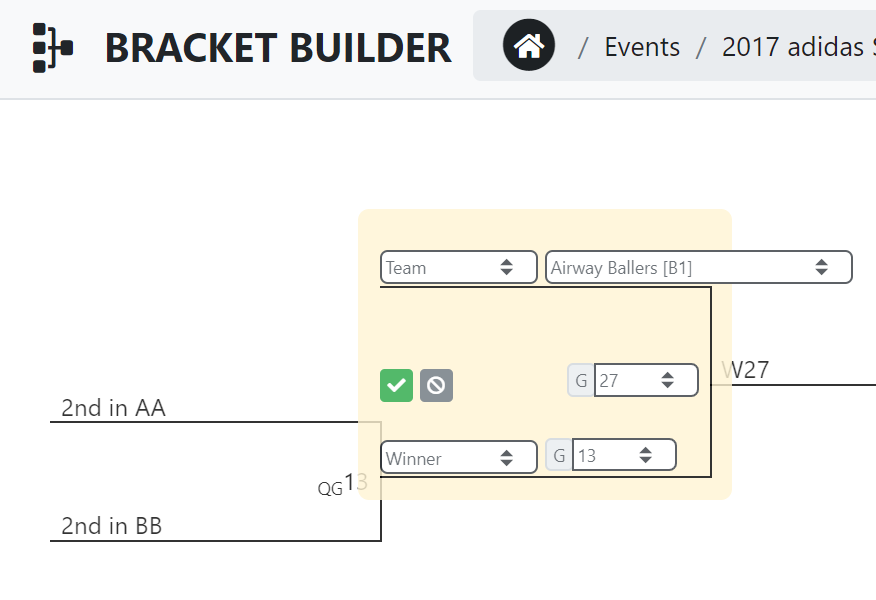 Click

Events

in side menu
Click

Event Name
Click

Brackets in

side menu

Click Bracket Builder button for Bracket in table
Click Blue Edit button over hovered game
Update Participants by selecting a Source and completing all dropdowns
Click Green Checkmark button
Click Save button
Note: If you want to update all the games at once click the Edit All button in the bottom toolbar.